Selecting a valve positioner in todayís market can be difficult. On one hand, there are conventional positioners which are unable toprovide the responsiveness and control options needed. Advanced positioners are often too complex, very difficult to commission and include options that are rarely, if ever used.

These Storm positioners offer the latest in capabilities with an easy to use set-up. Installation and commissioning times are reduced. A direct-drive potentiometer with torque-limiting clutch enables fast mounting, without the need for time-consuming alignment. They are suitable for linear, rotary, single or double-acting actuators. An LCD display and keypad allows access to the auto-calibration routine.

Valve travel, control perameters and auto-tuning of the PID algorithm provides optimum performance for the specific valve and actuator package. Access to the PID settings is possible for fine-tuning. Advanced options include reverse-action, split range, split travel or custom characteristic curves. Typical auto set-up time is just 3 minutes.

In operation, the Stormís 16-bit RISC Processor control system utilised the fast response of the piezo-pneumatic technology to obtain fast and precise control using measured air pulses when positioning. Once in position, the air flow is shut off completely and there are no static air losses. Basic diagnostic functions allow checking for air leaks or incorrect piping. Advanced diagnostic functions allow checking of seat wear and deterioration of valve performance. A special diagnostic menu acts as an aid to valve troubleshooting and fault detection.

Local indication and manual over-ride facilities simplify maintenance routines. The enclosure is manufactured from chemical and impact-resistant polymer. All external fitting are stainless steel and the seals are viton.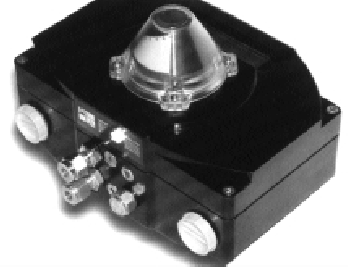 Storm Intelligent
Valve Positioner