Tektron is offering a range of solutions to assist businesses to meet occupancy compliance. For flexible positioning and remote control we are offering a pillar light with highly visible Red / Green LED Light Bar. This is designed to be placed near an entrance where a door-mounted indication is not available. It can be used anywhere that the number allowed is controlled by a roaming member of staff or from behind the counter without the need to employ someone to control the entrance or have working staff leaving their workplace. The steel base ensures stability and at 12kg the unit is easily moved.
Call us on 021-4313331. Don't Delay Stocks are in short supply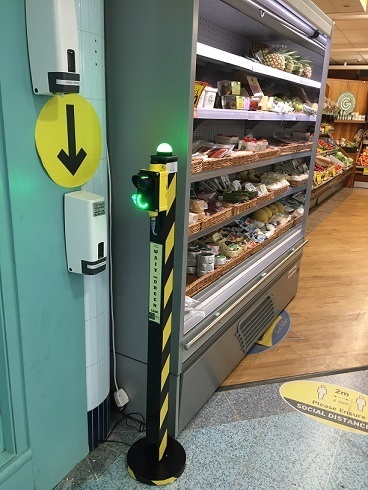 We have tested a number of our indication systems and found that the Banner WLS15 LED light bar is the most successful for this application. This is largely due to it's daylight visibility, even in bright sunshine, its slim profile and ease of installation. We can offer other indication options such as red/green tower lights, domed indicators and traffic lights.



Tower, Dome, Traffic Lights